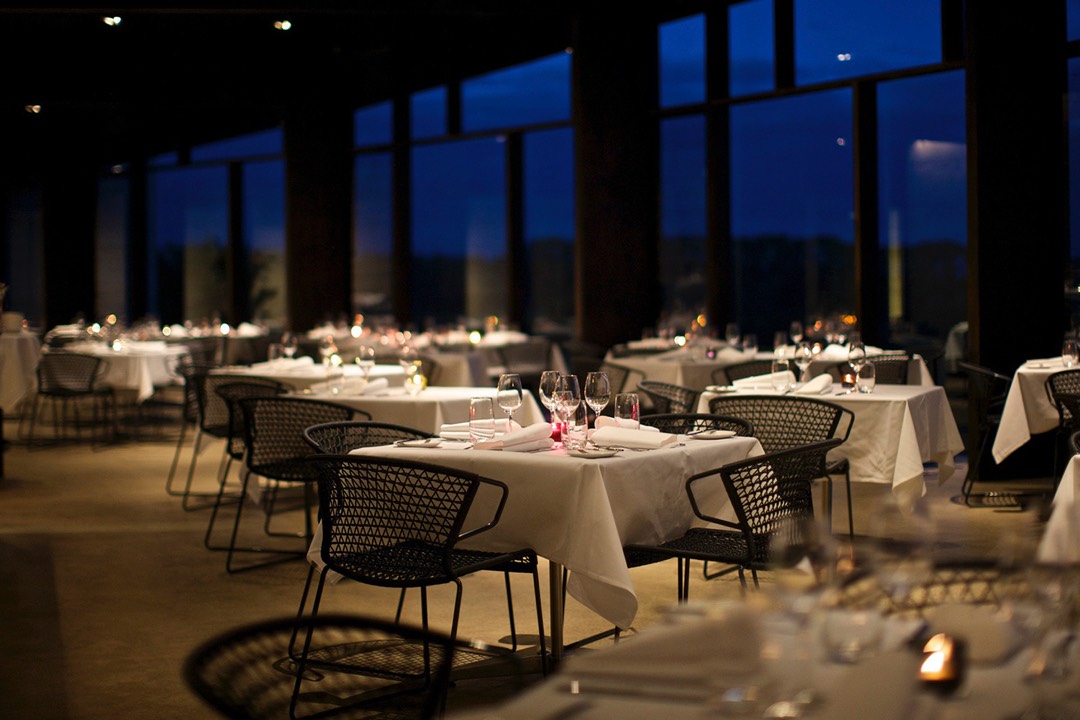 Casually
sophisticated
dining.
One of Australia's top one
hundred dining experiences,
the very picture of a chic
modernist château.
—
Gourmet Traveller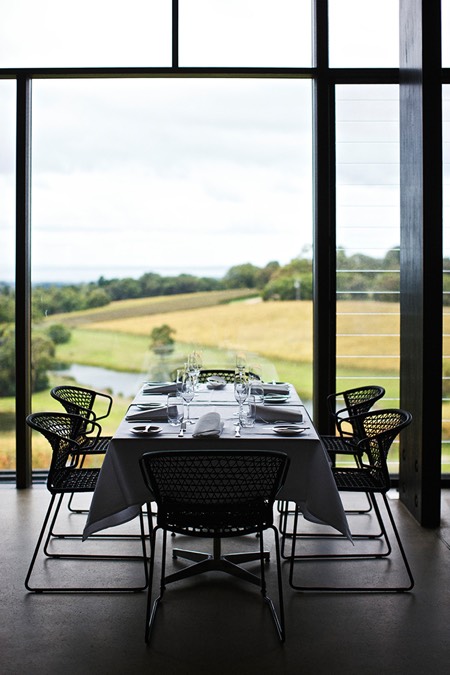 Dining Room Menu
---
Entree
Risotto of spanner crab, zucchini, basil, pinenut
Hibachi grilled Morton Bay bug, garden tomato terrine, buttermilk
Cured Kingfish, wild fermented cucumber, fennel pollen, oyster emulsion
Rannoch farm quail, charred carrot, nasturtium, dates
Organic baby beets, beetroot sourdough, kefir ricotta, freeze dry blackberries
Main Course
Charred Lakes Entrance flathead, mosaic corn polenta, parsley
Roasted Murray cod, whipped roe, Warrigal greens, seared prawns
Assiette of miso roasted cauliflower, puree, toasted sourdough crumb
King Island Wallaby, braised tail, cabbage, pepperberries, macadamia
Roasted Great Ocean Road duck, kale, sunflower seeds, fig
Roasted Flinders Island lamb rump, tongue, black garlic emulsion, anchovies, sea herbs
Fire roasted Strathbogie Ranges Angus sirloin, braised peppers, calamari, ink
For the Table
Young leaves, mustard dressing
New season potatoes, crème fraîche, spring onions
Charred brassica, almond hummus, espelette
Desserts
Valrhona single origin chocolate layer cake, passion fruit ice cream
Fig tarte au tatin, beurre noisette ice cream
Sunny Ridge strawberry cheesecake, shortbread, meringue
Black sesame crema, pistachio dacquoise, cassis
Cheese
Capriole, goat, Main Ridge, Victoria
Cilia, goat, Main Ridge, Victoria
Farmhouse cheddar, cow, Devon, England
Brie de Nangis, cow, Seine-et-Marne, France
Mountain Man, cow, Great Ocean Road, Victoria
Onetik Ossau-Iraty, sheep, Basque country
Le Marquis Chèvre de Rambouillet, goat, Île-de-France
Wine List
The winelist showcases Kooyong and Port Phillip Estate wines and is complemented by a carefully selected cellar of old and new world vintages.
Opening Hours
Lunch
Wednesday to Sunday
and public holidays
Dinner
Friday and Saturday
Bookings recommended
Special Trading Hours
Monday 28 Jan
OPEN Lunch
Monday 11 March
OPEN Lunch
Pricing
All pricing listed below is per person.
Wednesday to Sunday
$85 three course
$68 two course
Groups 11–40
$100 three course
$75 two course (mid week only)
Includes shared side dishes, tea and coffee.
Public holidays
$95 three course
$75 two course
Dietary Requirements
Please specify any special dietary requirements at the time of booking.
Please note menus are seasonal and subject to change.
A refined space
offering exceptional
food and wine.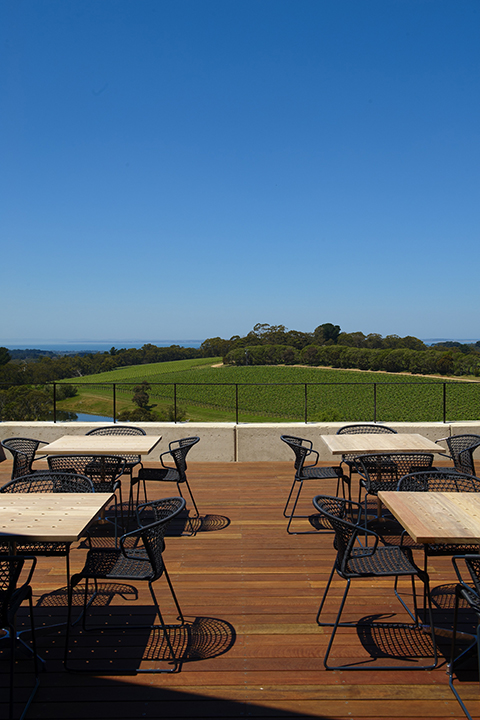 The space extends to an expansive outdoor timber deck taking advantage of the sweeping vineyard and coastal views to Westernport Bay
and Bass Strait.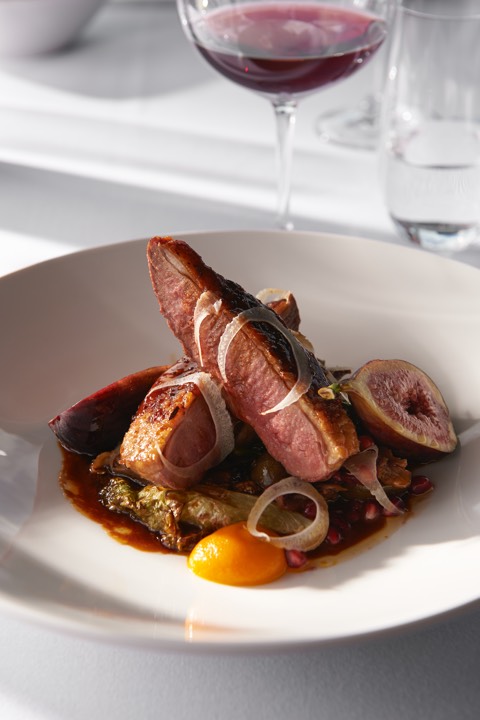 The menu expresses a strong sense of the European influences that lie at the core of Port Phillip Estate.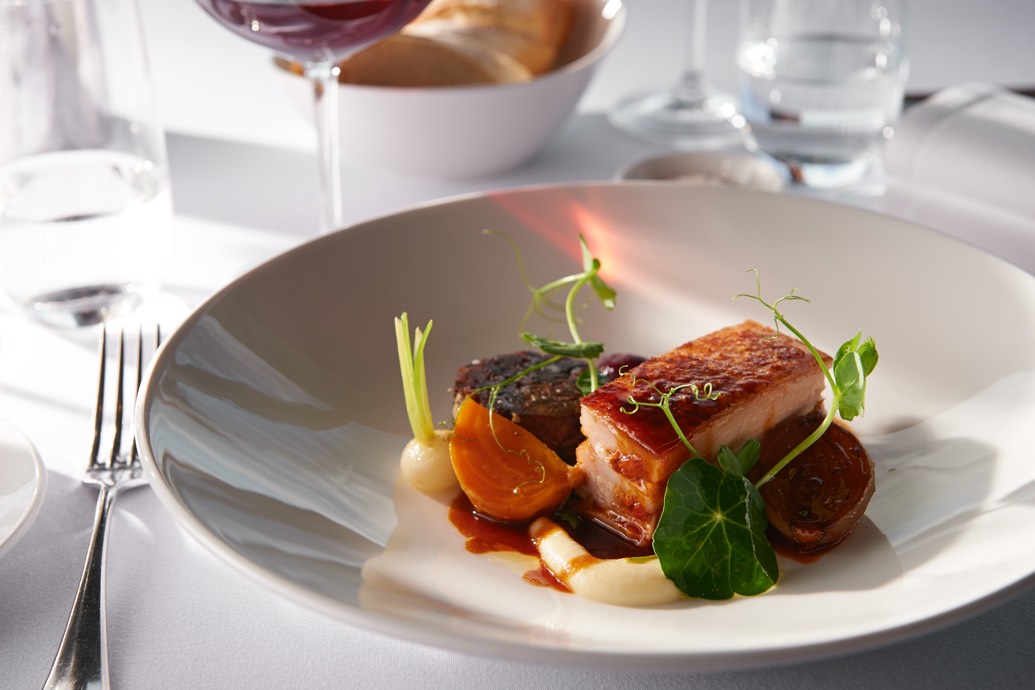 The relationship between food and wine is symbiotic, in both pursuits we strive to highlight terroir and seasonality.