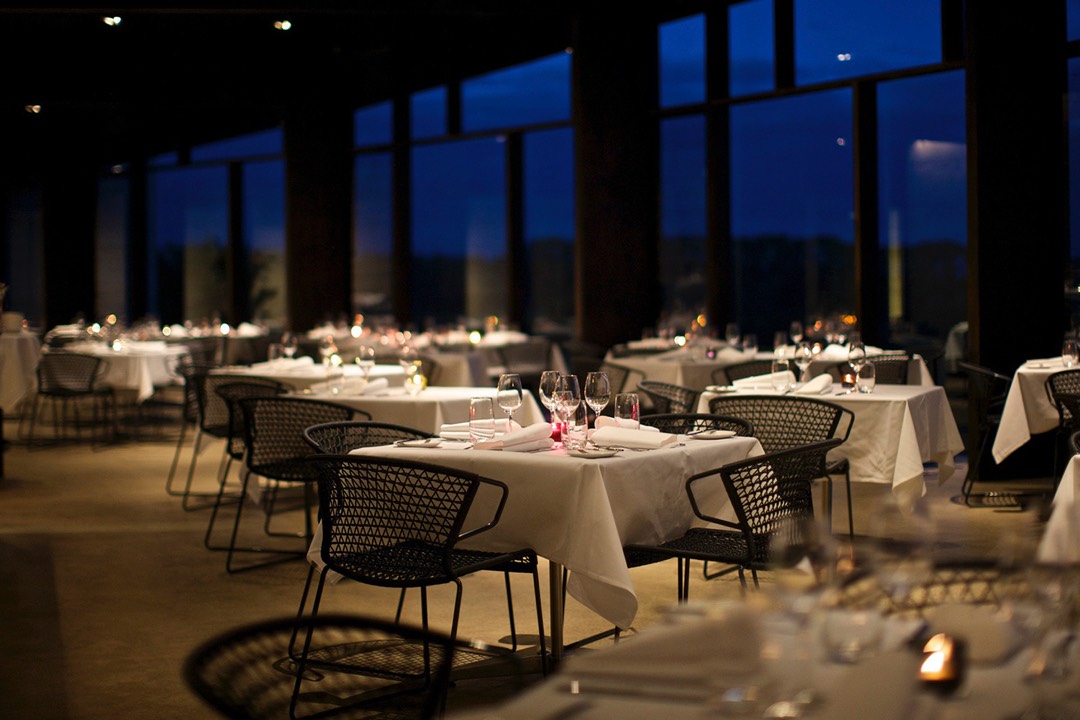 Casually
sophisticated
dining.
One of Australia's top one
hundred dining experiences,
the very picture of a chic
modernist château.
—
Gourmet Traveller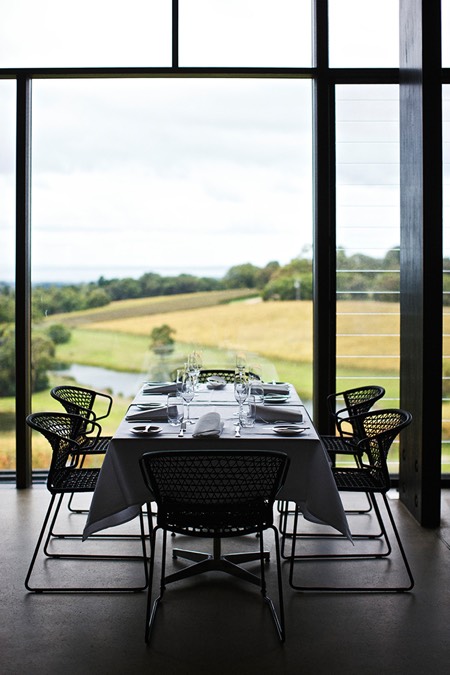 Dining Room Menu
---
Entree
Crumbed Crystal Bay prawns, native greens, bisque, lemon oil
Estate extruded casarecce, local broad beans, soft herbs (VG)
Wood roasted Victorian asparagus, Estate grown garlic custard, herb emulsion (V)
Main Course
Wood roasted Market fish, pickled Dromana Bay mussels, confit potatoes, sea herbs (GF)
Crown roasted Victorian duck, beetroot sauerkraut, Estate grown and pickled blackberries
Cavatelli, Estate grown pumpkin, miso, beurre noisette sabayon, seeds, nuts (V)
For the Table
Organic potatoes, confit garlic, persillade (V) (GF) –$15
Mixed leaves, mustard dressing (VG) (GF) – $12
Green beans, confit shallot, tarragon – $14
Desserts
Dark chocolate mousse, spiced sweet potato cake, potato chips (VG) (GF)
Lemon cheesecake, basil sponge, rhubarb and verjus jelly, strawberry sorbet
Lime and white chocolate mousse, coconut marshmallow, mango sorbet
A selection of local & imported cheeses
Cheese
Cilia, goat milk, Main Ridge, Victoria
Le Marquis Brie de Rambouillet, cow milk, Île-de-France
Onetik Ossau-Iraty, sheep milk, Pyrenees France
Wine List
The winelist showcases Kooyong and Port Phillip Estate wines and is complemented by a carefully selected cellar of old and new world vintages.
Opening Hours
Lunch
Wednesday to Sunday
Dinner
Friday and Saturday
Bookings essential
Special Trading Hours

Public Holidays
Pricing
All pricing listed below is per person.
Wednesday to Sunday
$95 three-course
Groups 11-20
$110 three-course
Includes shared side dishes.
Public holidays
Three-course menu only and a $15 surcharge per person
Dietary Requirements
Please specify any special dietary requirements at the time of booking.
Please note menus are seasonal and subject to change.
Our COVID-19 Safe Dining Practices can be viewed here.
A refined space
offering exceptional
food and wine.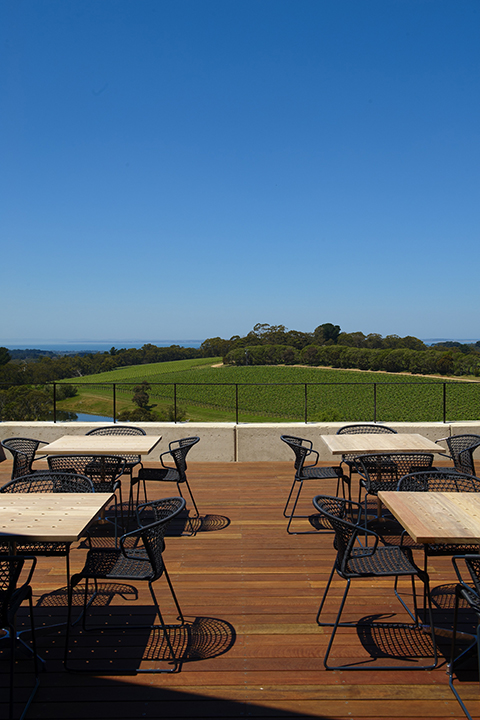 The space extends to an expansive outdoor timber deck taking advantage of the sweeping vineyard and coastal views to Western Port Bay
 and Bass Strait.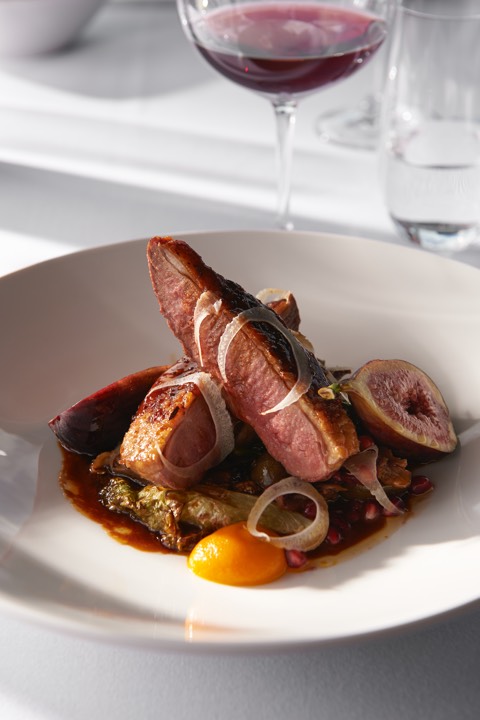 The menu expresses a strong sense of the European influences that lie at the core of Port Phillip Estate.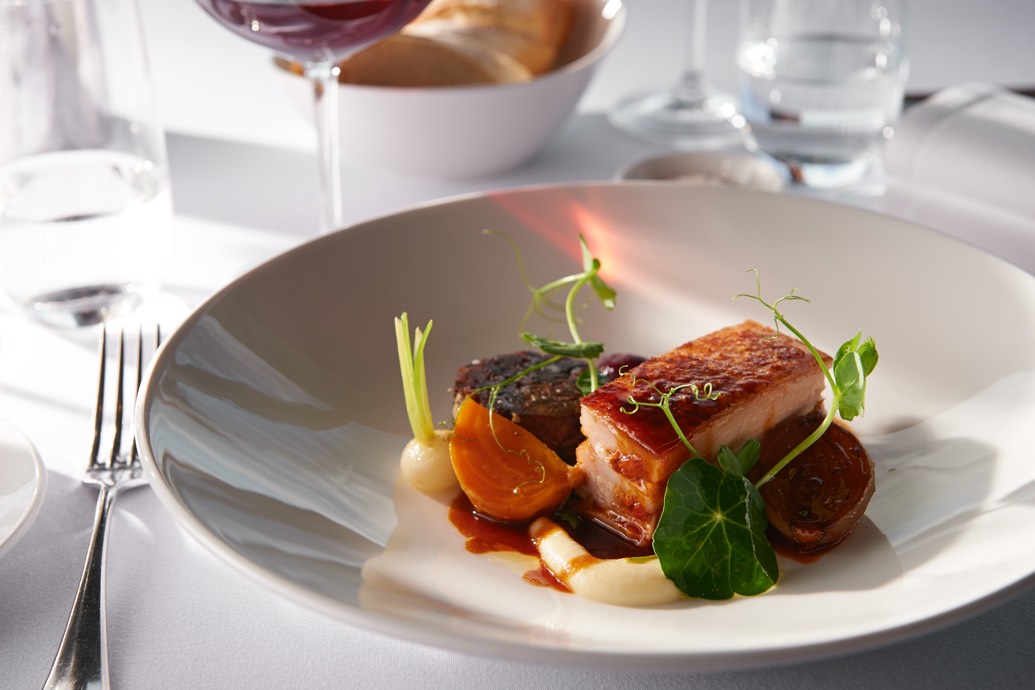 The relationship between food and wine is symbiotic, in both pursuits we strive to highlight terroir and seasonality.