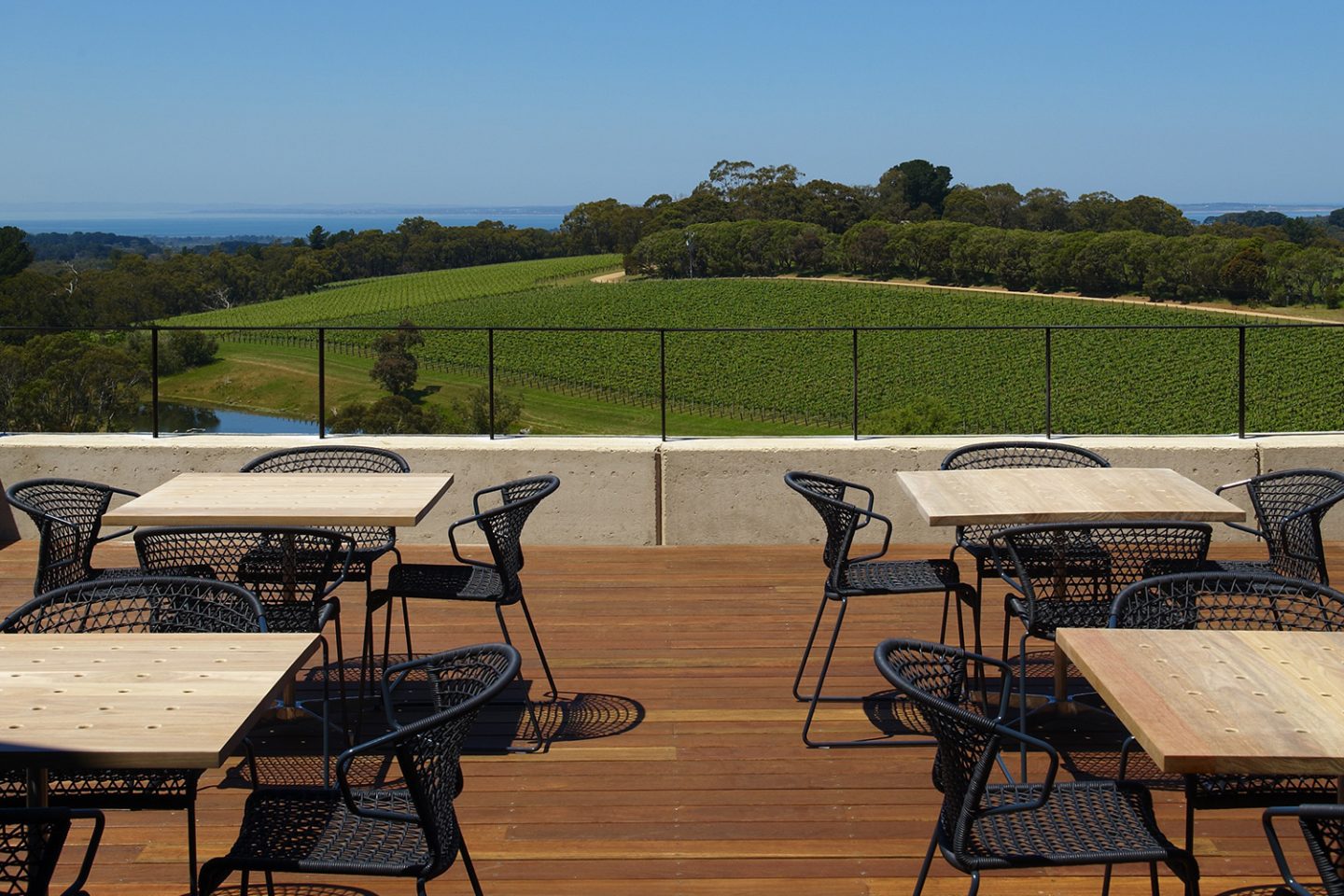 Magnificent
views of our estate.
Head Chef
Stuart Deller
Book via telephone
03 5989 4444
A Cellar Door with it's own smart casual menu and smooth service.
—
Australian Gourmet Traveller 2017 Australian Restaurant Guide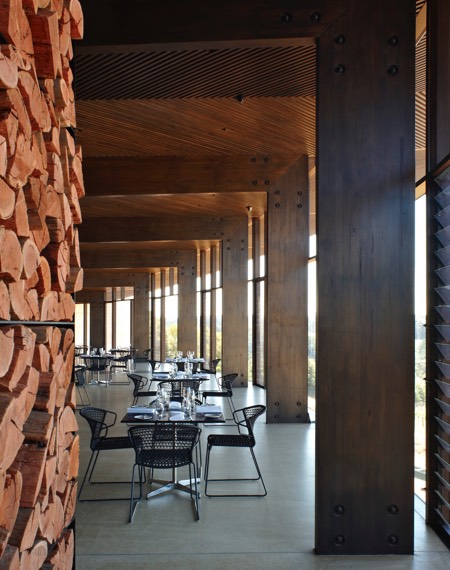 Cellar Door Kitchen Menu
---
Bites
Marinated Mount Zero olives
Pumpkin and sage arancini
Tasmanian oyster, shallot vinaigrette
Fried polenta, crème fraîche, chives, roe
Small Plates
Carpaccio of Cape Grim beef, roasted aioli, shallot, Parmesan
Flash fried calamari, Espellette, burnt lemon
Great Ocean Road confit duck leg crepe, bitter leaves
Chargrilled asparagus, egg and shallot dressing, fine herbs
Larger Plates
Seared grass fed sirloin, béarnaise sauce
Linguine of Queensland crab, chilli, garlic, lemon oil
Chickpea farinata, roast pumpkin, pan fried kale salad
Beetroot leaf, kefir ricotta salata agnolotti, walnut sauce
Salads / Sides
Frites and aioli
— $10
Roquette, blue cheese, candied walnuts
— $10
Treats
Today's cheeses and accompaniments
— $19
Today's sweet
— $11
Opening Hours
Lunch
Saturday to Tuesday
Book via telephone
03 5989 4444
Pricing
All pricing listed below is per person.
Saturday to Tuesday
$45 cheeky lunch,
includes a bite,
a small plate and
a large plate.
Groups 11–30
$65 three course lunch,
includes shared sides.
Dietary Requirements
Please specify any special dietary requirements at the time of booking.
Please note menus are seasonal and subject to change.
Drop in for a 'cheeky' lunch with family and friends.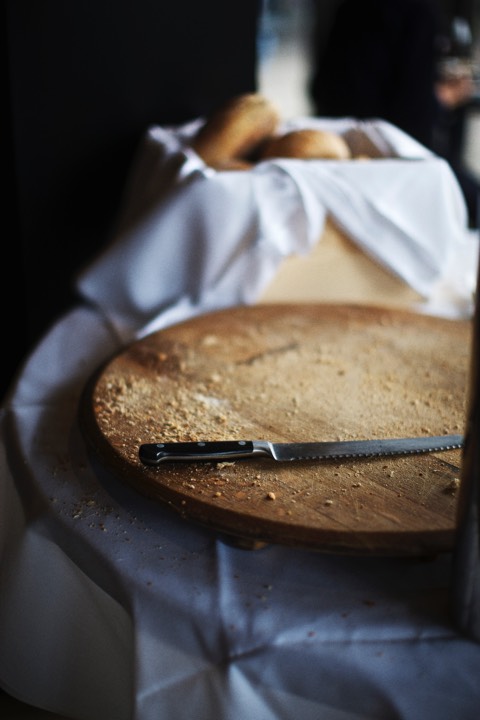 Our Cellar Door Kitchen is a great place to casually enjoy our wine with food.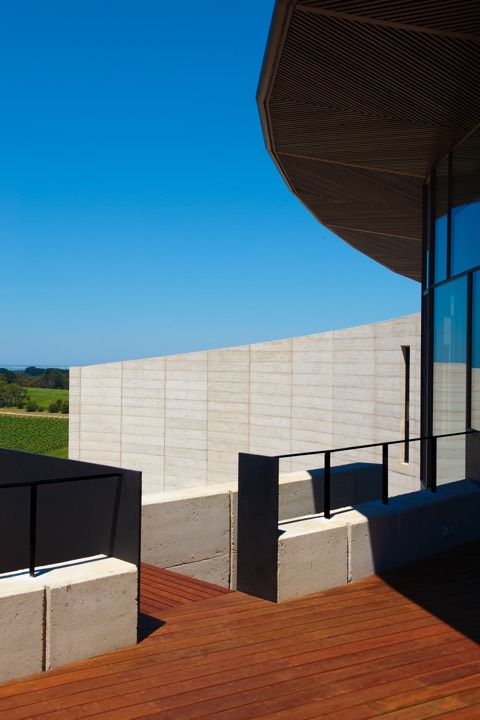 Soak up the spectacular views and stay warm with our grand open fireplace.