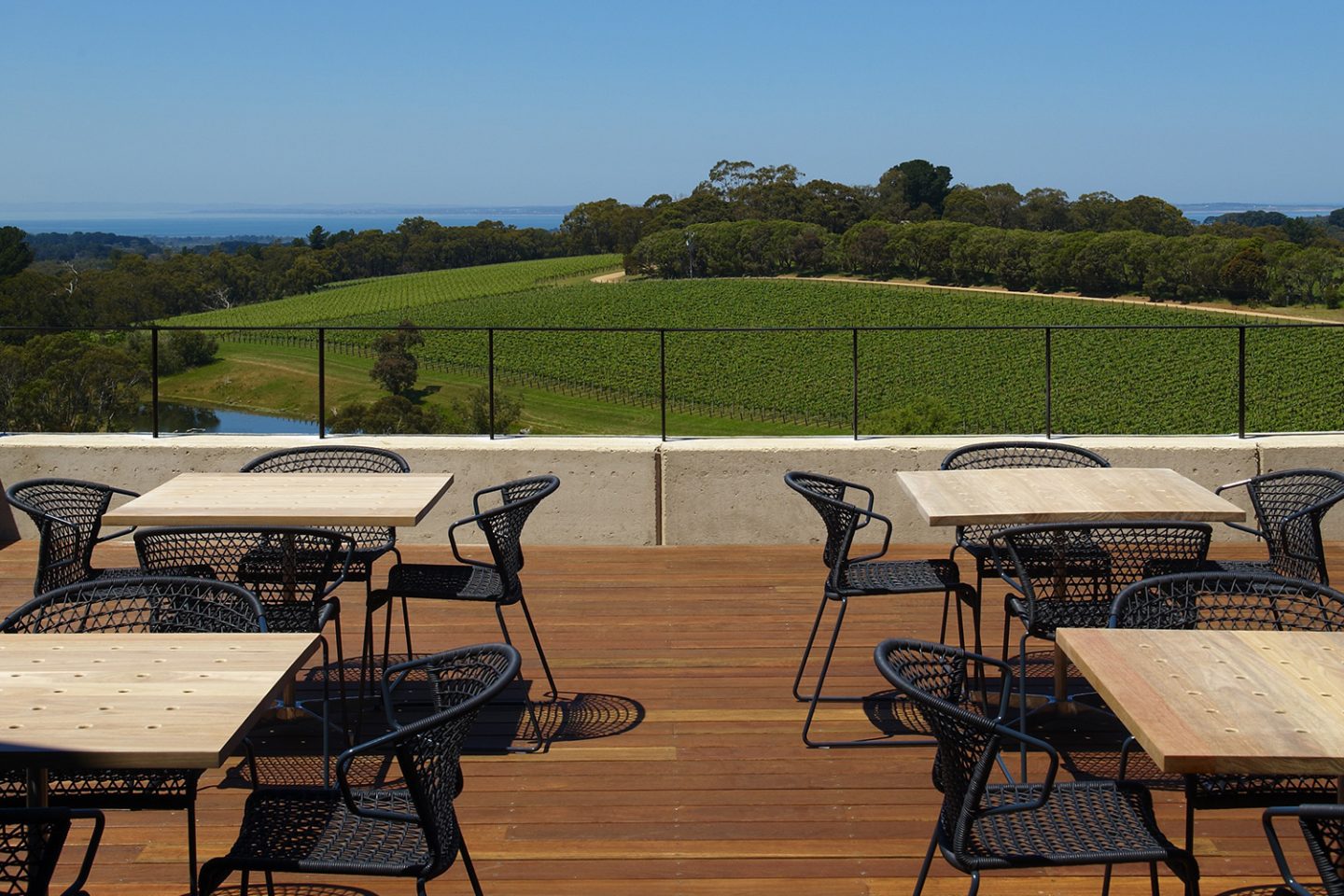 Magnificent
views of our estate.
A Cellar Door with it's own smart casual menu and smooth service.
—
Australian Gourmet Traveller 2017 Australian Restaurant Guide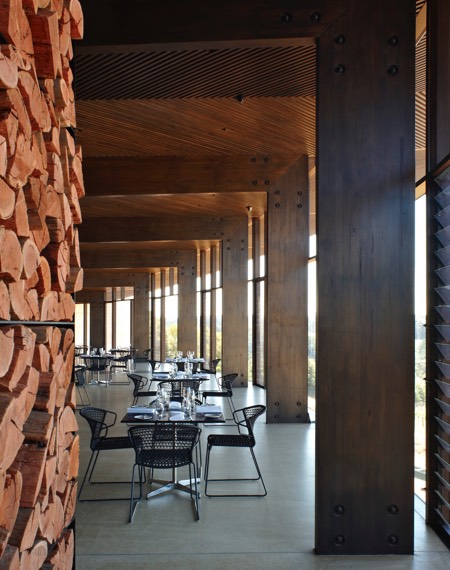 Cellar Door Kitchen Menu
---
Bites
Freshly shucked oyster, shallot vinaigrette
Salt cod croquette, rouille
Pumpkin and sage arancini
Small Plates
Burrata, crispy artichoke, grapefruit, fennel
Charred pumpkin, heritage carrot, macadamia
Carpaccio of Altair beef (3–4 score), Reggiano
Larger Plates
Linguine vongole
Gnocchi, Gorgonzola, pistachio
Beef and pork meatballs, creamed corn
Salads / Sides
Frites and aioli
— $12
Estate sauerkraut
— $8
Garden leaves
— $10
Treats
Today's cheeses and accompaniments
— $19
Today's sweet
— $9
Pricing
All pricing listed below is per person.
Monday and Tuesday
$50 'cheeky lunch'
Includes a bite,
a small plate and
a large plate.
Groups 11–30
$70 three-course lunch
$60 two-course lunch
Includes shared sides.
Dietary Requirements
Please specify any special dietary requirements at the time of booking.
Please note menus are seasonal and subject to change.
Drop in for a 'cheeky' lunch with family and friends.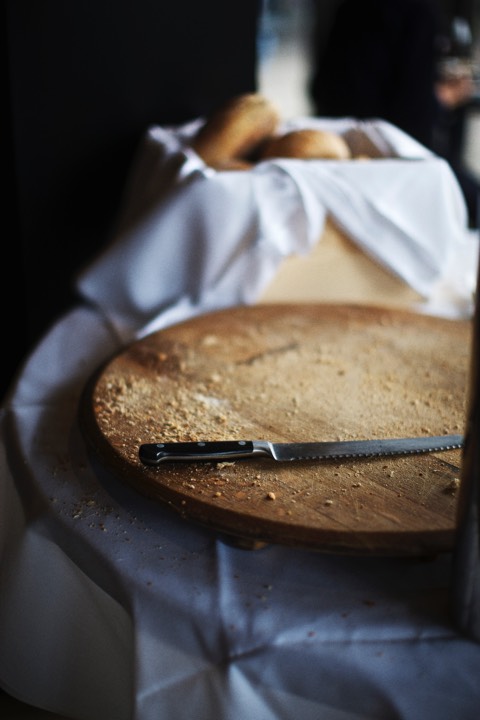 Our Cellar Door Kitchen is a great place to casually enjoy our wine with food.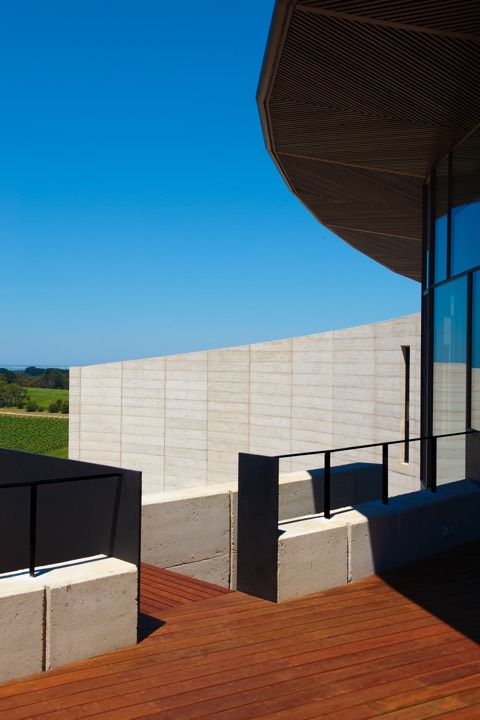 Soak up the spectacular views and stay warm with our grand open fireplace.